The Cape May County Zoo in Cape May Court House, New Jersey was a revelation of the most delightful sort!
Steve and I both grew up spending our summers at the Jersey Shore but somehow neither of us had any idea that this zoo existed. While still living up North we often took our son to the Philadelphia Zoo but we moved to South Florida when he was nine so I will use that as our excuse for never having visited the fabulous Cape May County Zoo. We rectified that by visiting the Cape May County Zoo with our son Brian and his wonderful wife Eve and enjoyed every animal packed second.
Though the zoo opened in 1978, it began way back with The 1942 Park Land Acquisition when approximately 40 acres of what was originally the Matthews plantation was donated to the county to be used as a park and meeting place. In fact, the orchard and Matthews family cemetery remain as part of the park today. The dedication of the Cape May County Zoo within the park was on May 6, 1978. The park and zoo cover about 80 acres today but began quite humbly with only an African lion, spider monkeys, various barnyard animals and New Jersey wildlife animals. In the early 1980s, the zoo gradually integrated more exotic animals such as black bears, bison, antelope, more primates and birds.
But the real renaissance began in 1986 with a huge campaign soliciting donations for major reconstruction. Some of the projects that were completed were a complete perimeter fence, a new lion exhibit, a Bengal tiger exhibit, a cougar exhibit, a giraffe and camel exhibit, a reptile house and construction of a medical building and diet preparation building. And in 1989 the zoo became AZA-accredited and remains so today. AZA, or the Association of Zoos and Aquariums, is the global leader in wildlife conservation. Less than 10% of the approximately 2,800 animal exhibitors licensed by the U.S. Department of Agriculture are AZA accredited.
Throughout the 1990s, renovations were made and new exhibits continued to be added, such as an African Savannah, which consisted of 57 acres that display giraffes, zebras, antelopes, and ostriches. Reconstruction of a reptile house replaced the original reptile house that was destroyed by fire in 1998, also a "World of Birds" walk-through Aviary was constructed. In 2007, the Cape May County Zoo received 13 flamingos from Michael Jackson's Neverland Ranch. The Cape May Zoological Society added a train and added an animal-themed carousel late in the summer of 2008.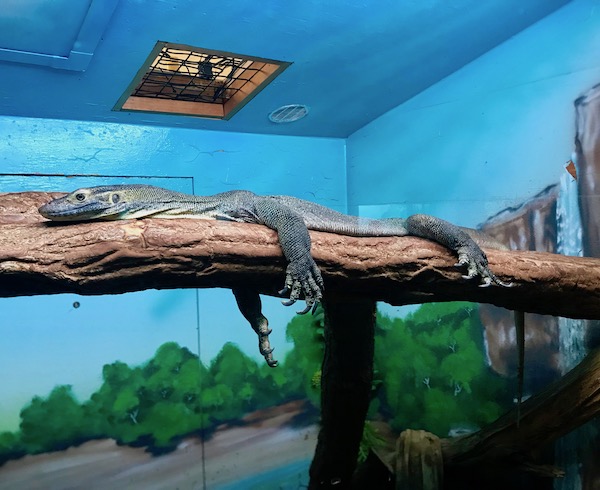 What began with an animal population of around 70 animals has grown into the zoo we know today consisting of 550 animals representing 250 species. The Cape May County Park and Zoo are open year-round and admission is FREE!