On a recent trip to Raleigh, NC we visited Makus Empanadas at the Morgan Street Food Hall to try their fabulous empanadas.
We had been wanting to check out the Morgan Street Food Hall for quite some time. But having connected with the owners on Instagram gave us the incentive to get there asap! The food hall is an upscale version of a mall food court with better options that include alcoholic beverages. With so many great places to choose from, we decided to share a ham and cheese filled empanada served with chimichurri sauce so that we could taste some of the other offerings. Well, one other offering to be exact. Cousins Lobster, the very successful guys who were on Shark Tank, is just two stalls from Makus Empanadas at the Morgan Street Food Hall. And I will fill you in on our Lobster Roll in my next post!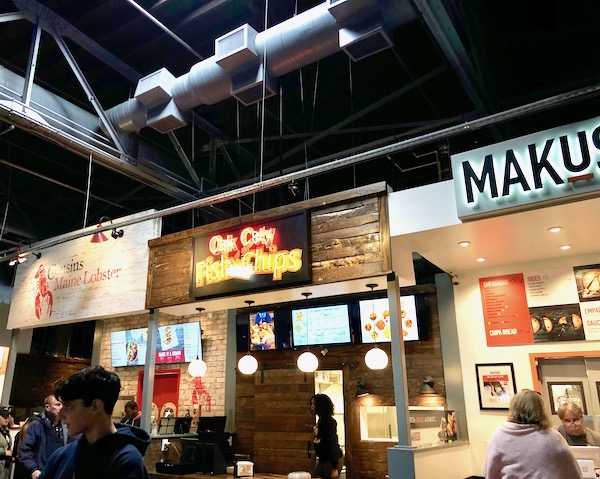 I would like to share a little bit of the background of the partners who own Makus Empanadas. Hernan, Santiago, and Ricky were best friends growing up in Argentina. They have been inseparable since preschool! They did everything together from overturning their tricycles into a muddy ditch and battling each other in sports to exploring Buenos Aires' nightlife when they were older. As they became adults they realized that there were two constants in their lives – each others' good company and the empanadas. It didn't matter whether they were going out with other friends or at family asados ("their pimped-out version of the American backyard barbecue"); empanadas were always involved.
The three guys had long dreamed of sharing their favorite food with the masses. These little packages of intense flavor somehow bring a strong sense of community with them wherever they go. So they laid out their plan for Makus Empanadas (pronounced make us empanadas – get it?) over some cervezas and gathered their authentic recipes from their grandparents and came to the United States to find the American Dream. As they tell us on their website, "Makus Empanadas is built around the belief that good food doesn't have to be complicated and that the best memories can be built around something as simple as a pack of empanadas. Maybe also a good Malbec."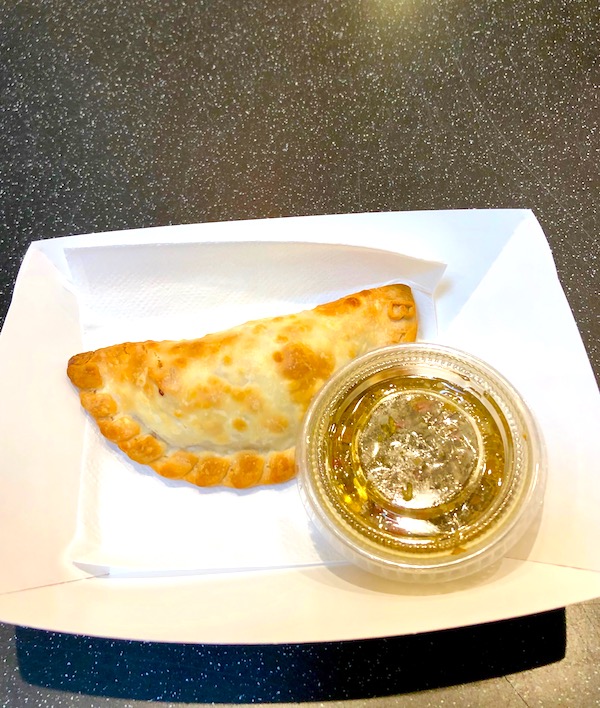 I could easily have had an empanada or three all by myself. The intensity of flavor and the impossibly flaky crust made for a most delicious bite. And there are many different ones to choose from including vegetarian options as you can see from the menu photo. The prices are quite reasonable, especially considering the quality of the food. I know next time we are in Raleigh we are heading back to Makus Empanadas at the Morgan Street Food Hall and I am not going to share. Sorry, Steve.